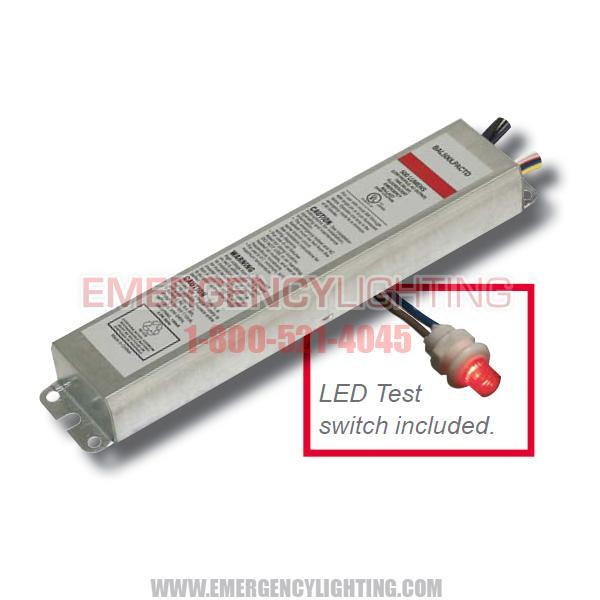 BAL500LPACTD Low Profile Ballast
Be the First to Review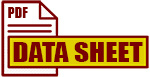 Works with or without an AC ballast to convert new or existing fluorescent fixtures in to unobtrusive emergency lighting.
Operates one lamp in the emergency mode for a minimum of 90-minutes.
Provides a maximum initial lumen output of 500 lumens.
Dual 120/277 voltage.
Charge rate/power "ON" LED indicator light and push-to-test switch for mandated code compliance testing.
4.8V long life, maintenance-free, rechargeable sealed NiCd battery.
Internal solid-state transfer switch automatically connects the internal battery to fluorescent lamp for minimum 90-minute emergency illumination.
Fully automatic solid-state, two rate charger initiates battery charging to recharge a discharged battery in 24 hours.
AC output ensures compatibility with newer lamp technologies and helps prolong lamp life.
Time delay enhancement to overcome end-of-life circuit protection.
Suitable for installation inside, on top or in remote* of the fixture.
Can be used in both switched and unswitched fixtures.
UL Listed for factory or field installation.
Low profile galvanized steel construction.
Compact design fits most fluorescent fixtures.
Five year warranty against defects in material and workmanship (lamps excluded).
Meets UL924, NFPA 101 Life Safety Code, NEC, OSHA, Local and State Codes.
UL Listed for damp locations (0°C – 50°C).
Compatible with most one-, two-, three-, and four-lamp electronic standard and dimming AC ballasts.
Operates one 14W-28W, one 25W-40W T8, one 13W-26W 4-pin compact or one 18W 4-pin long compact fluorescent lamps. Refer to lamp compatibility chart for a complete list of lamps
Need quantities of 15 or more?
Call us at (800) 521-4045 for possible reduced pricing.