5.00/
1 Customer Review
|
Write a Review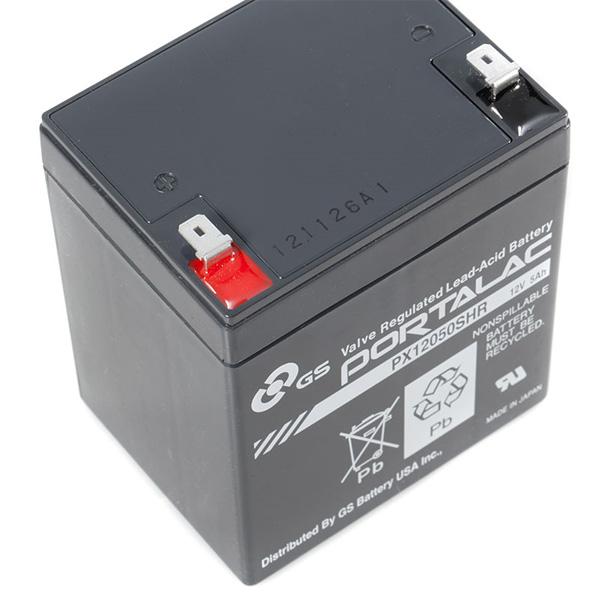 Product Specifications

Nominal Voltage
12 V
Rated Capacity - 20hr
5 Ah
Length
3.54"
90mm
Width
2.76"
70mm
Height
4.02"
102mm
Ht. Over Terminal
4.15"
105.5mm
Weight
4.41lbs
2kgs
Terminal
F2
DESCRIPTION
---
VRLA stands for valve-regulated lead-acid and is the designation for low-maintenance lead-acid rechargeable batteries. Portalac batteries are often colloquially called sealed lead-acid batteries, but they always include a safety pressure relief valve. A VRLA cannot spill its electrolyte (battery acid) if it is inverted.
VRLA Portalac batteries can be substituted in virtually any flooded lead-acid battery application (in conjunction with well-regulated charging), as well as applications where traditional flooded batteries cannot be used.
When an emergency happens, you need to be depending upon a highly reliable battery in your emergency lights from Portalac.