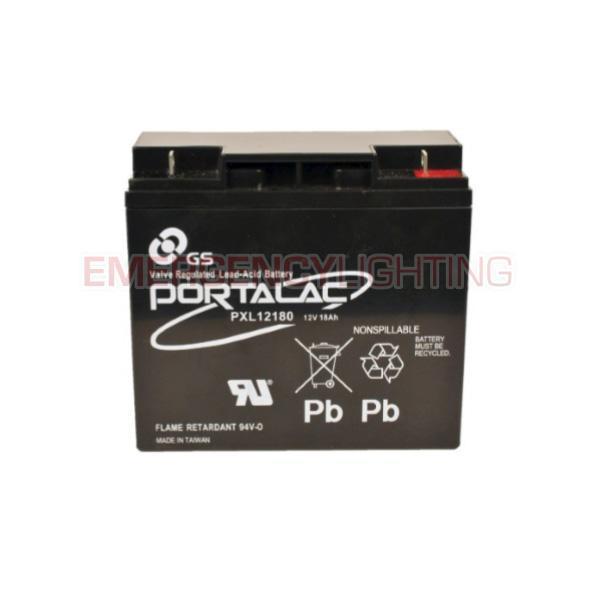 Product Specifications

Nominal Voltage
12 V
Rated Capacity - 20hr
18 Ah
Length
7.13"
181mm
Width
2.99"
76mm
Height
6.57"
167mm
Ht. Over Terminal
6.57"
167mm
Weight
14.66lbs
6.65kgs
Terminal
NB
PXL12180 GS Battery

5.00/
1 Customer Review
|
Write a Review
We sell genuine GS Portalac Batteries for direct replacement applications.
For more information, please open:
PXL 12180 spec sheet
---
Designed to industry standards, these super long life batteries offer best in class performance and are an outstanding value. Proven in real world field trials in the Southeast and desert southwest, these batteries provide the most cost effective battery solution available in the market today.
Available in front terminal and top terminal designs to fit a wide range of applications. GS Battery's unique construction means less maintenance for you as annual maintenance is not required. Our special terminal alloy does not require the use of a water barrier coating, saving time and money during installation and eliminates the messy grease required by some of our competition.
Need quantities of 15 or more?
Call us at (800) 521-4045 for possible reduced pricing.
The PXL12180 GS Battery has either been discontinued or may no longer be available.
When you order the PXL12180 GS Battery, we may substitute with equivalent or better product.
Scroll down to view
substitute product(s)
below.