5.00/
1 Customer Review
|
Write a Review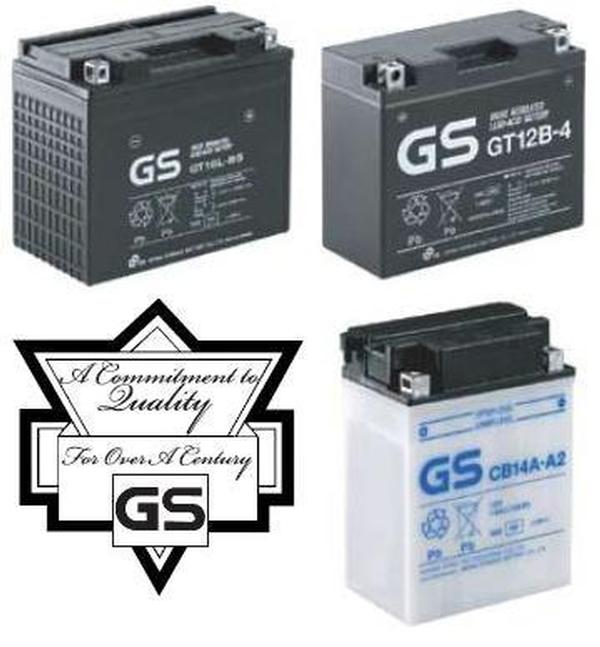 DESCRIPTION
CB12A-A
We sell genuine GS Portalac Batteries for direct replacement applications.
For more information, open this spec: PDF FILE
---
GS Battery (USA) Inc. is an American subsidiary of GS Yuasa Corporation of Japan, the world leader in motorcycle and standby storage batteries, which serves the power sports, telecommunications, UPS, and the emergency lighting markets.
GS-CB high performance series uses special lead alloy to reduce self discharge and maximize starting power, even after months of storage. The CB series uses an active material compound designed to resist vibration and has the most advanced technological battery construction methods.
*When ordering a Power Sport Battery with acid, please be aware that "acid" is shipped in powder form for safety & transportation purposes/non-hazardous.