5.00/
1 Customer Review
|
Write a Review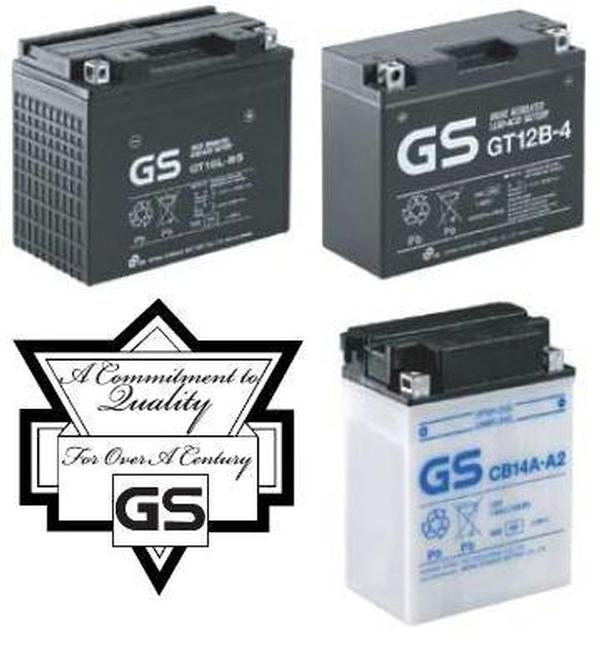 DESCRIPTION
GT16-BS
We sell genuine GS Portalac Batteries for direct replacement applications.
For more information, open this spec: PDF FILE
---
GS Battery (USA) Inc. is an American subsidiary of GS Yuasa Corporation of Japan, the world leader in motorcycle and standby storage batteries, which serves the power sports, telecommunications, UPS, and the emergency lighting markets.
GS-GT Premium AGM batteries are loaded with features for the highest reliability with the most cranking power. Our gas recombinant technology eliminates water loss: once filled with electrolyte, the battery is permanently sealed... no more worries about checking electrolyte levels. Protect your valuable bike, parts and accessories from electrolyte damnage.
*When ordering a Power Sport Battery with acid, please be aware that "acid" is shipped in powder form for safety & transportation purposes/non-hazardous.