5.00/
1 Customer Review
|
Write a Review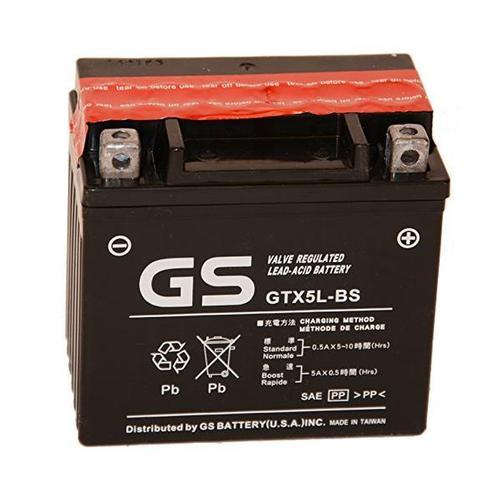 Product Specifications

Nominal Voltage
12 V
Rated Capacity - 20hr
4 Ah
Weight
10lbs
1.91kgs
GTX5L-BS GS Battery
See
PRODUCT DESCRIPTION
below The GTX5L-BS GS Battery may have either been discontinued or may no longer be available.
When you order the GTX5L-BS GS Battery, we may substitute with equivalent or better product.
Scroll down to view
substitute product(s)
below.
$
51.60
PRODUCT VARIATIONS
Replacement or Equivalent Products
DESCRIPTION

This is a genuine GTX5L-BS for direct replacement applications.