5.00/
1 Customer Review
|
Write a Review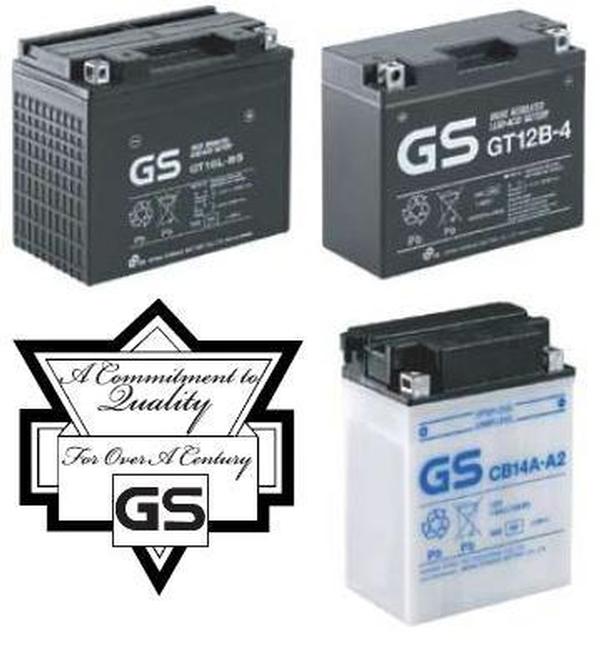 DESCRIPTION
115F51
We sell genuine GS Portalac Batteries for direct replacement applications.
For more information, open this spec: PDF FILE
---
GS Battery (USA) Inc. is an American subsidiary of GS Yuasa Corporation of Japan, the world leader in motorcycle and standby storage batteries, which serves the power sports, telecommunications, UPS, and the emergency lighting markets.
GS Conventional uses patented polymion technology and advanced separator technology to reduce resistance and to generate 30% more starting power than other conventional batteries as well as short charge time and superior charge retention.
*When ordering a Power Sport Battery with acid, please be aware that "acid" is shipped in powder form for safety & transportation purposes/non-hazardous.