5.00/
1 Customer Review
|
Write a Review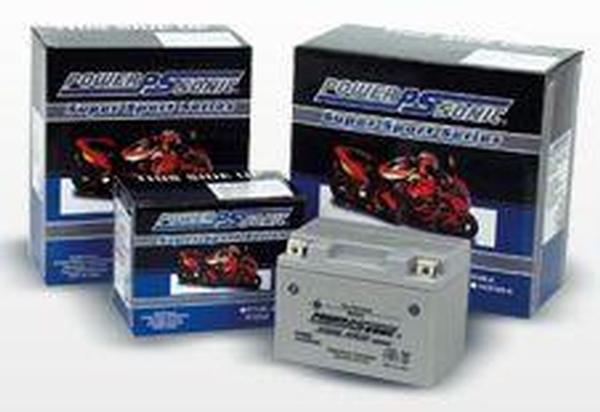 HCB16A-AB Power-Sonic Powersport
See
PRODUCT DESCRIPTION
below
Starting at $
72.91
Select Options
DESCRIPTION
HCB16A-AB
HCB16A AB
HCB16AAB

---
HIGH PERFORMANCE BATTERY
• Filling cap
• Thru-partition construction provides shorter current path with less resistance for more cranking power.
• Special grid design withstands severe vibration and assures maximum conductivity.
• Special active material in the plates is compouned to withstand vibration, prolonging battery life and dependability.
• Polypropylene cover and container assure reserve electrolyte capacity for cooler operating temperature and gives greater resistance to gas, oil, and impact in extreme weather conditions.
• Heat sealed cover to case protects against leakage and corrosion. The bonded unit provides extra strength.
• Sealed post prevents acid leakage, reduces corrosion, and extends battery life.
• Safety valve relieves excess pressure.