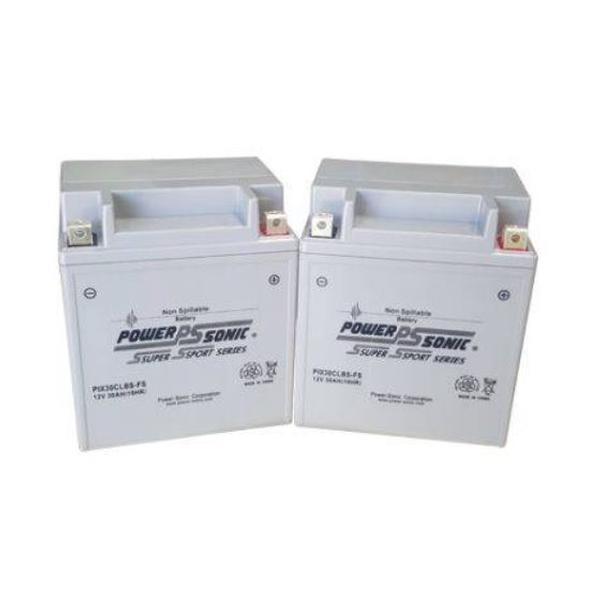 Product Specifications

Nominal Voltage
12 V
Rated Capacity - 20hr
30 Ah
Length
6.56"
166mm
Width
5"
126mm
Height
7.62"
194mm
Weight
23.9lbs
10.84kgs
PIX30CLBS-FS Power-Sonic Powersport

5.00/
1 Customer Review
|
Write a Review
PIX30CLBS-FS


---
The PIX30CLBS-FS is part of our Super Sport Series of Powersport batteries which are 100% maintenance free, fully charged and immediately ready for use. The 12V 30Ah, 280 CCA battery is so convenient to the point that all you need to do is put the battery into your vehicle and you are ready to ride. The Powersport battery is spill proof and completely sealed and as it is activated at the factory there is no acid handling involved making it super safe.
Need quantities of 15 or more?
Call us at (800) 521-4045 for possible reduced pricing.