5.00/
1 Customer Review
|
Write a Review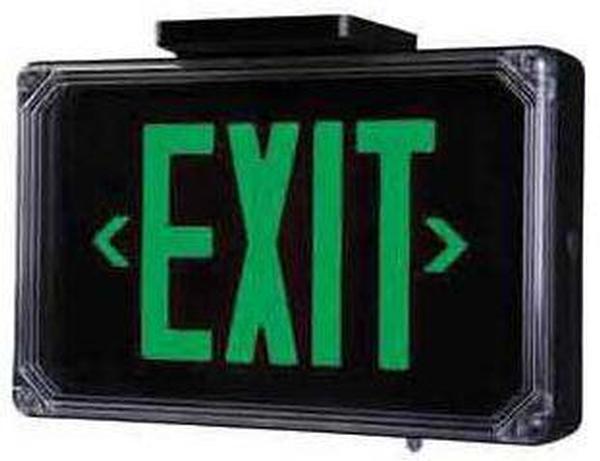 SEWLDGBE-4X
See
PRODUCT DESCRIPTION
below
The SEWLDGBE-4X may have either been discontinued or may no longer be available.
When you order the SEWLDGBE-4X, we may substitute with equivalent or better product.
Scroll down to view
substitute product(s)
below.
Replacement or Equivalent Products
DESCRIPTION
SEWLDGBE-4X
SEWLDGBE 4X
SEWLDGBE4X
For more information, open this spec:
PDF
---
Dual-Lite Emergency Lighting
Application
The Dual-Lite SEWL Series provides emergency egress path indication for indoor or outdoor installations in wet locations. NEMA 4X and IP66 certification is offered as an option. Emergency models with built-in battery pack provide 90-mintue of emergency operation in the event of a power failure. Spectron® self-test/self-diagnostic circuitry is standard on emergency models. AC only models are also available. Typical applications include schools, gymnasiums, correctional facilities, appartment complexes, factories, warehouses, parking garages and various other public areas.
Features
All Models
• Rugged, .500" thick, heavy duty die-cast aluminum construction
• Clear polycarbonate shield provides exit legend protection
• Vandal resistant stainless steel hardware
• AC on indicator light
• Black or white finish
• Red or green letter models
• Single or double face configurations
• Field programmable break-out chevron directional arrows
• Top and side conduit entry provisions
• Universal 120/277 VAC operation
Emergency Models
• Spectron® self-test/self-diagnostic circuitry supplied standard
• 90-minute emergency operation
• Maintenance-free nickel-cadmium battery
• Fully automatic, environmentally coated charger
• AC lockout provision
• Brownout detection circuit
• 15-minute time delay retransfer circuit
• Test switch
Options
• Internal battery heater for emergency models
• NEMA 4X and IP66 certification
Temperature Range
• Ac only and -HTR models: -22°F to 122°F (-30°C to 50°C)
• All other models: 32°F to 122°F (0°C to 50°C)
Compliance
• Listed and labeled to UL 924 wet location and type 4X
• Tested and rated for IP66 Ingress protection
• NFPA 70 (National Electrical Code)
• NFPA 101 (Life Safety Code)
• OSHA Illumination Standards