5.00/
1 Customer Review
|
Write a Review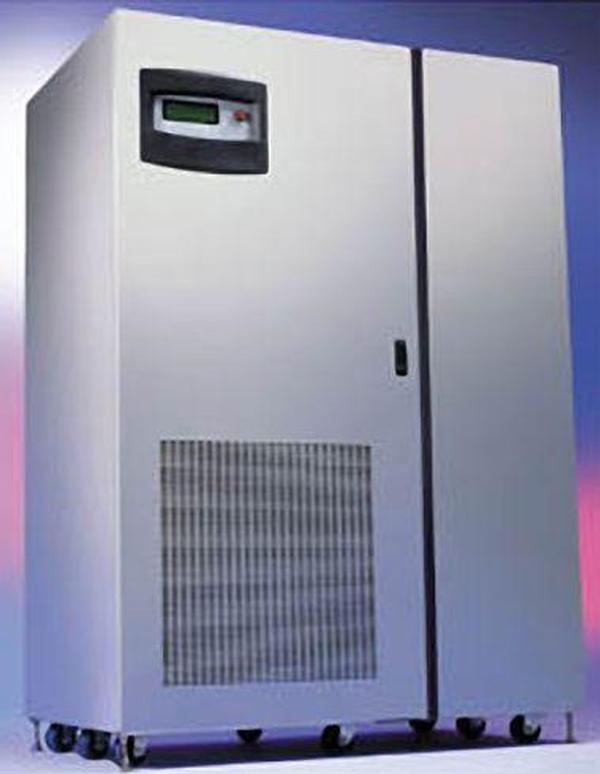 TRN-208-3-50
See
PRODUCT DESCRIPTION
below The TRN-208-3-50 may have either been discontinued or may no longer be available.
When you order the TRN-208-3-50, we may substitute with equivalent or better product.
Scroll down to view
substitute product(s)
below.
Replacement or Equivalent Products
DESCRIPTION
*** DISCONTINUED ***TRN-208-3-50
TRN 208 3 50
TRN208350
For more information, open this spec:
PDF
---
Dual-Lite Emergency Lighting
Application
The Trident® TRN series central lighting inverter provides a centralized solution to emergency lighting and power back-up for installations with large load requirements. The system is supplied with a wide array of standard features designed to minimize maintenance requirements and optimize emergency lighting performance.
Features
• Uninterruptible emergency AC power system
• No break design transfers the load instantanously when normal power is interrupted
• 90 minute emergency operation supplied standard
• Three-phase
• Input/output voltage: 208/208VAC, 480/480VAC, or 600/600VAC
• 60 Hz operation
• Sizes available: 10 KVA through 30 KVA
• 100% load compatible with any lighting source, including HID
• Double conversion technology protects against a wide range of input power disturbances
• Handles deep power line "sags" without transferring to battery power
• Facilitates non-linear and non-balanced loads
• User interface module includes multiple LED indicators and audible alarms to provide system status
• Overload and short-circuit protection
• Maintenance-free batteries
• All cabinets have casters and leveling feet
• Manually operated internal maintenance bypass switch included standard
• Factory start-up included standard
Temperature Range
• Electrical cabinet: 32°F - 104°F (0°C - 40°C)
• Battery cabinet: 68°F - 86°F (20°C - 30°C)
Options
• Programmable relay board
• Network interface card
• Remote system status panel
• Input contact isolator board
• DC ground fault alarm
• Seismic floor kit
• Device net cable
• Export package
• Factory witness testing
• Certified factory test report
• External maintenance bypass switch
• I/O circuit breaker
Compliance
• UL listed to standard 924 (Emergency Lighting)
• NFPA 101 (Life safety code)
• NFPA 70 (National electrical code)