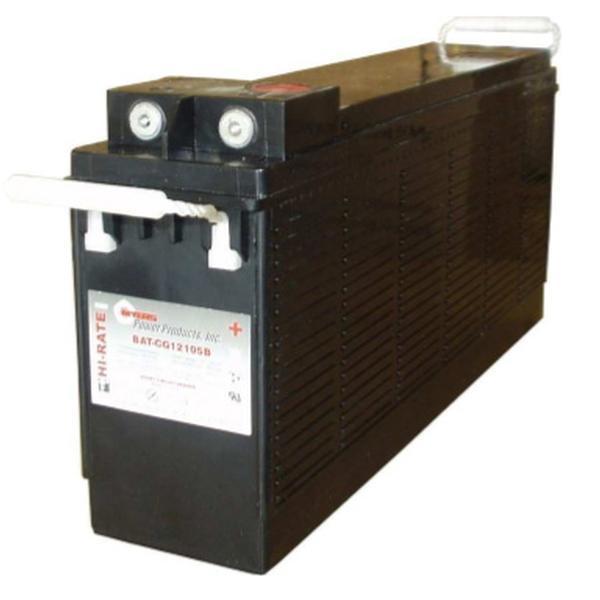 Product Specifications

Nominal Voltage
12 V
Rated Capacity - 20hr
100 Ah
Discharge Current (20hr)
1000 mA
Length
20"
508mm
Width
4.33"
110mm
Height
9.39"
238mm
Ht. Over Terminal
9.39"
238mm
Weight
78lbs
35.6kgs
Terminal
T13
BAT-CG12105 Myers Inverter Battery
Be the First to Review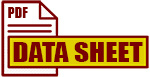 BAT-CG12105 Myers Inverter Battery Spec on match.
Front Terminal Batteries - Front Terminal AGM VRLA
This is a Battery with the same size & specs as the BAT-CG12105
Maintenance-Free AGM VRLA Battery
Designed for deep-cycle UPS applications
Front terminal connections make servicing easy
Carry handles and hardware are standard
Low maintenance ¼ inch x 20 insert/terminals are standard
Advanced lead-tin-calcium alloy, reduces grid corrosion and promotes long battery life.
Suitable for a wide range of applications
No transport restrictions
Classified as non-hazardous material per DOT-CFR Title 49, parts 171-189
NOTE: These batteries may be stored up to 6 months at 25C (77F) and then a freshening charge is required. For higher temperatures, the time interval will be shorter.
*NOTE: Specifications are subject to change.
Need quantities of 15 or more?
Call us at (800) 521-4045 for possible reduced pricing.
The BAT-CG12105 Myers Inverter Battery has either been discontinued or may no longer be available.
When you order the BAT-CG12105 Myers Inverter Battery, we will substitute with equivalent or better product.
View
substitute products
.