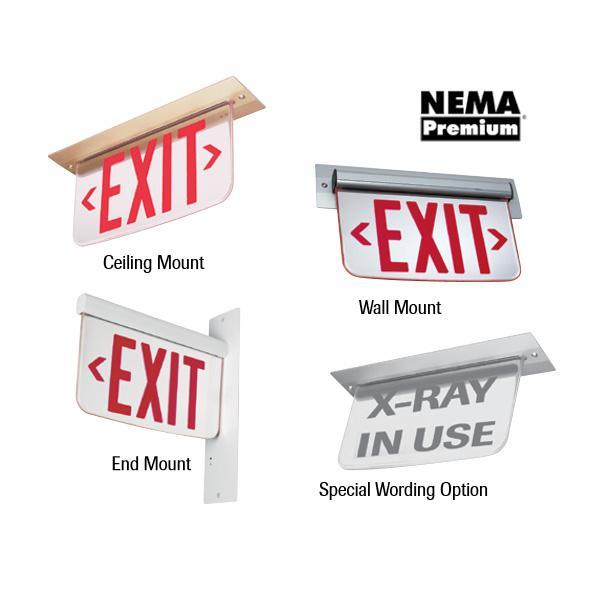 LE Recessed Mount Edge-Lit LED
Be the First to Review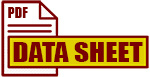 Application
The LE Series provides bright, even letter illumination in an energy-saving LED edge-lit exit sign configuration. AC or Emergency operation with optional Spectron® self-test/self-diagnostic circuitry. Special Wording ("SW") option allows customizing the stencil field to convey important information.
Construction
Water-clear injection-molded acrylic EXIT plaque is available with clear, white or mirror backgrounds. High strength extruded aluminum trim available in six finishes. Exit face design in single or double face with red or green letters. Custom printed directional chevron arrows. Standard EXIT stencil with 6" letters and ¾" stroke; 8" letters for New York City requirements available as an option. Rough-in kit: galvanized steel, .036 (20 Ga.) housing, .060 (16 Ga.) mounting bars.
Installation
Universal rough-in box accommodates recessed installation of all models in wall, ceiling or end-mount applications. All mounting hardware is fully concealed.

Illumination
Exit face illumination is provided by energy saving, long life red or green LEDs. Exceeds UL 924 requirements for brightness and uniformity. 10 year LED life.

Compliances
UL 924 Listed
NFPA 70
NFPA 101

Need quantities of 15 or more?
Call us at (800) 521-4045 for possible reduced pricing.