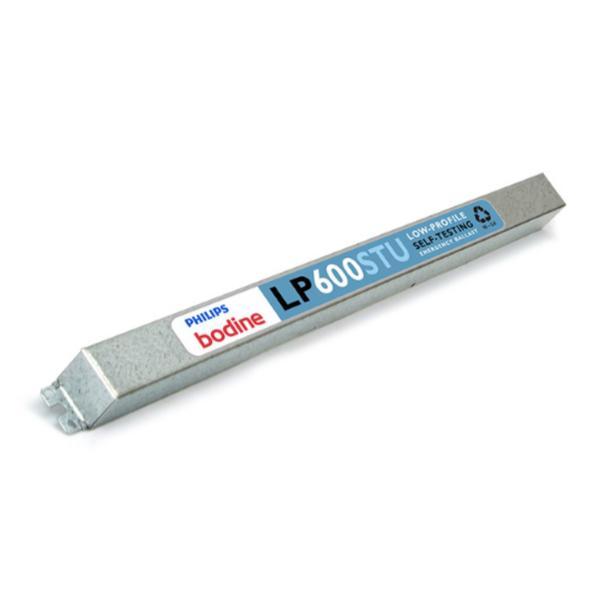 LP600STU Bodine Ballast

5.00/
1 Customer Review
|
Write a Review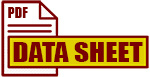 For Installation Info please, open:
PDF FILE
---
The LP600STU low-profile emergency ballast works in conjunction with a low-profile or standard-size AC ballast to convert T5 and T8 fluorescent fixtures into unobtrusive emergency lighting. The emergency ballast consists of a battery, charger and electronic circuitry in one compact case. The LP600STU can be used with one standard or high-output T5 or T8 lamp or one 4-pin long compact fluorescent lamp. Also operates Philips LED T8 Models: 9290002840, 9290002841, 9290002842, 9290002862, 9290008964, 9290008965. It is also compatible with most one-, two-, three- and four-lamp electronic, standard, energy-saving and dimming AC ballasts. If used in an emergency-only fixture, no AC ballast is necessary. The LP600STU is suitable for indoor and damp locations and for sealed & gasketed fixtures, including fixtures rated for wet locations. It is not suitable for air handling heated air outlets or wet or hazardous locations. For information about specific lamp and ballast compatibility, please contact the factory. Recommended applications include: emergency lighting for pendant, cove, recessed indirect/direct, surface-mount and architectural lighting commonly used in office, hospitality, healthcare, retail and educational facilities, as well as for international line voltages, drilling rigs where generators are the primary source of power and other applications requiring higher tolerance of line voltage variation or harmonic distortion.
During normal operation, the LP600STU constantly monitors battery voltage. When AC power fails, the LP600STU immediately switches to the emergency mode, operating one lamp at a reduced lumen output for a minimum of 90 minutes. When AC power is restored, the emergency ballast automatically returns to the charging mode and, using a patented circuit, delays AC ballast operation for approximately three seconds to prevent false tripping of the AC ballast end-of-lamplife shutdown circuits. During automated testing, the LP600STU simulates an AC power failure, causing the emergency ballast to switch to emergency mode and conduct a discharge test to monitor battery voltage and discharge current. If the LP600STU detects a problem, the status indicator light flashes. When testing is complete, the LP600STU returns to the charging mode. The LP600STU automatically tests emergency lighting for 30 seconds every 30 days and 90 minutes once a year.
The LP600STU does not affect normal fixture operation and may be used with either a switched or unswitched fixture. If a switched fixture is used, an unswitched hot must be connected to the emergency ballast. The emergency ballast must be fed from the same branch circuit as the AC ballast. The LP600STU may be installed inside or on top of the fixture. Installation is not recommended with fixtures where the ambient temperature may fall below 0°C.

Need quantities of 15 or more?
Call us at (800) 521-4045 for possible reduced pricing.