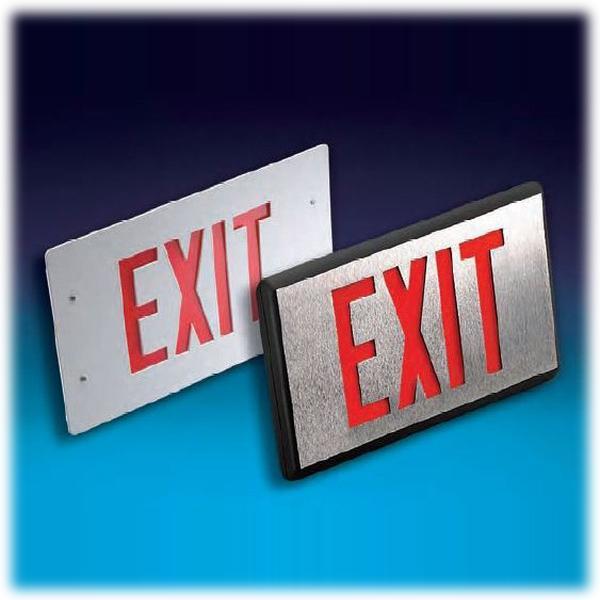 DXN1R-M-N Exit Sign
Be the First to Review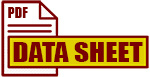 The Prestige LED Floor Proximity Series unique design promises bold visual performance that will enhance safety. This versatile series is available for surface or recessed mounting at the floor level and is available as: AC-only, AC-dual circuit, and as a DC-remote fixture supplied by a "Master" Exit sign of the "Prestige DX Series"
The Prestige LED Floor Proximity Series has a 5-year full warranty. Each unit is fully tested.

Unit Data
Stand alone AC-Only and Self-Powered Units: 120/277 Vac dual voltage
Low energy consumption LED light source (see Power Consumption chart)
LED's provide excellent visual performance, high reliability and low maintenance costs. Red LED's are of ALINGAP technology.
Self-Powered Master Units: The self-contained batteries and circuitry are inside the housing. The master exit sign comes standard with the Self-Test/Diagnostic Feature. Its circuitry also monitors and supplies Diagnostics to the Remote Floor Proximity EXIT sign. Batteries are sealed, maintenance-free Nickel-Cadmium for superior performance and long life. Provides 90 minutes of emergency operation and remote power for proximity exit sign.
Remote Floor Proximity Exits: Power and diagnostics supplied from the DX/DXN Series Master Units only.

Standard Self-Test/Diagnostic Feature
The self-test/diagnostic feature continuously monitors the charger assembly, battery and LED assembly current. If a fault is indicated, the external service required indicator will illuminate. The internal fault indicators will then indicate the nature of the fault. The self-test/ diagnostic will self test for 30 seconds every 30 days, 30 minutes every 60 days and 90 minutes annually. Meets NFPA 101 Life Safety Code requirements for periodic testing.

Need quantities of 15 or more?
Call us at (800) 521-4045 for possible reduced pricing.