5.00/
1 Customer Review
|
Write a Review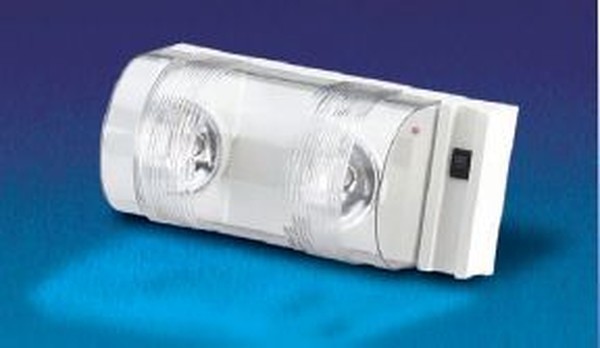 DESCRIPTION
For more information, open this spec:
PDF FILE
**Requires a 12 Volt DC power source**
Standard Features
The Provider Series is the new look in emergency lighting design. Its sleek low profile thermoplastic body and transparent polycarbonate lamp shield combine to make a contemporary style that's just right for today's aesthetic demands. Finished in off-white, the provider will compliment a variety of interiors in stores, offices, theaters, restaurants and shopping malls. Provider is versatile too, its body, measuring only 11" X 5" can be mounted in any orientation on wall or ceiling.
For WIRE GUARD PROTECTOR, go to WG-09