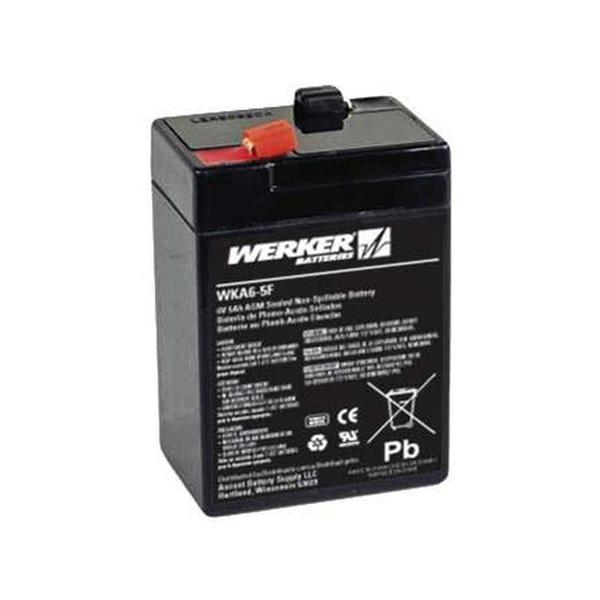 Product Specifications

Nominal Voltage
6 V
Rated Capacity - 20hr
4.5 Ah
Discharge Current (20hr)
225 mA
Length
2.76"
70mm
Width
1.86"
47mm
Height
3.94"
100mm
Ht. Over Terminal
4.25"
108mm
Weight
1.6lbs
0.73kgs
Terminal
F1
WKA6-5F Werker Battery

5.00/
1 Customer Review
|
Write a Review
WKA6-5F Werker Replacement Rechargeable Sealed Lead Acid Battery
Product has the same specs as the WKA65F.
Need quantities of 15 or more?
Call us at (800) 521-4045 for possible reduced pricing.
The WKA6-5F Werker Battery has either been discontinued or may no longer be available.
When you order the WKA6-5F Werker Battery, we may substitute with equivalent or better product.
Scroll down to view
substitute product(s)
below.