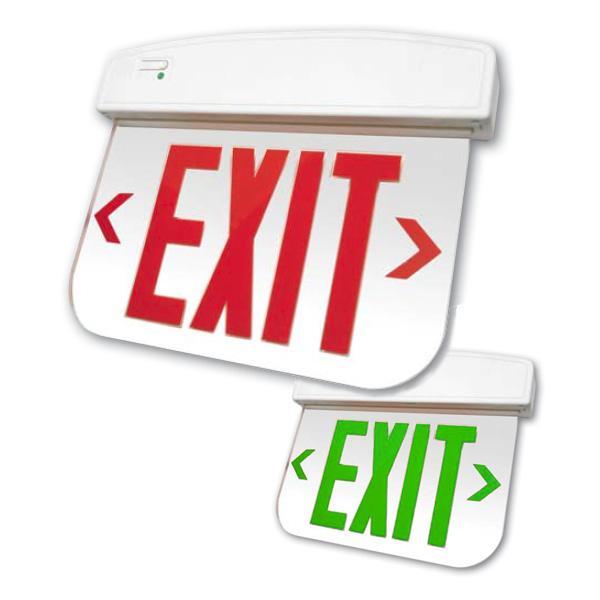 PLELRXTEU LED Edgelit Exit Sign
Be the First to Review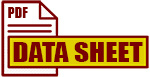 THERMOPLASTIC LED EDGELIT EXIT SIGN
Ultra bright, energy efficient, long life

Red

or

Green

LED.
UV-stabilized ultra-clear acrylic edgelit panel provides consistent, uniform illumination.
Double face utilizes factory installed silver or white mylar background panel.
Dual 120/277 voltage standard. Optional multi-tap 208/220/240V available.
Unique bi-color LED indicator light alerts occupant on battery condition (Green-normal, Red-check battery).
Push-to-test switch for mandated code compliance testing.
4.8V long life maintenance-free, rechargeable NiCd battery.
Internal solid-state transfer switch automatically connects the internal battery to LED board for minimum 90-minute emergency illumination.
Fully automatic solid-state, two rate charger initiates battery charging to recharge a discharged battery in 24 hours.

EZ-snap mounting canopy included for top, end or back mount.
Injection-molded, engineering grade 5VA, flame retardant, high impact resistant thermoplastic housing in white or black finish.
Self-adhesive chevron appliques and guide template provided for directional indication.

Need quantities of 15 or more?
Call us at (800) 521-4045 for possible reduced pricing.