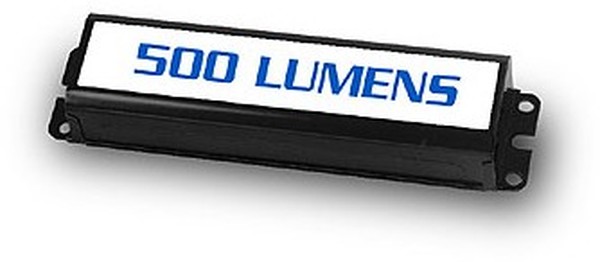 LUCE-1 or LUCE 1
Be the First to Review
LUMEN OUTPUT
1) Lamp up to 500 Lumens
LAMPS OPERATED
Most 2'-4' single, bipin T8 & T12 fluorescent lamps
EMERGENCY OPERATION
90 Minutes
The I-24 Fluorescent Emergency Ballast allows the same fixture to be used for both normal and emergency operation. In the event of a power failure, the I-24 switches to the emergency mode and operates one of the existing lamps for 90 minutes. The unit contains a battery, charger, and inverter circuit in a single can. The I-24 can be mounted in the wireway or on top of the fixture, and is UL Listed for retrofit applications. The I-24 can be used with most 2'-4' lamps, with an initial output of up to 500 lumens for one lamp.
Need quantities of 15 or more?
Call us at (800) 521-4045 for possible reduced pricing.