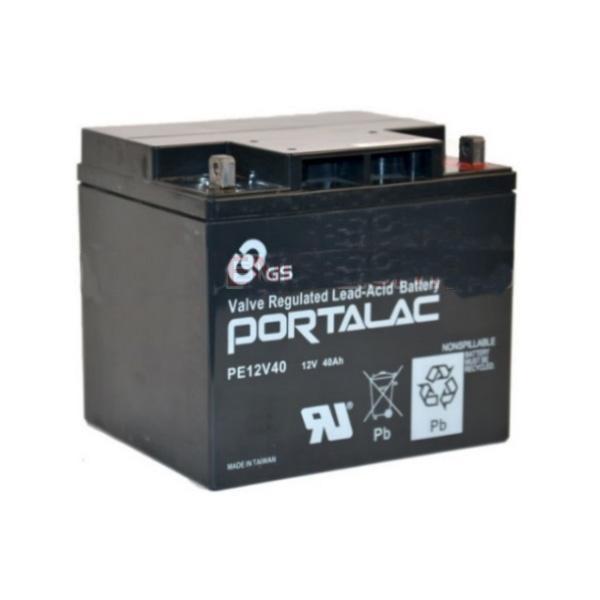 Product Specifications

Nominal Voltage
12 V
Rated Capacity - 20hr
40 Ah
Length
7.76"
197mm
Width
6.32"
163mm
Height
6.85"
174mm
Ht. Over Terminal
6.85"
174mm
Weight
28.66lbs
13kgs
Terminal
NB
PE12V40 GS Battery

5.00/
1 Customer Review
|
Write a Review
GS Portalac Battery
Portalac Sealed Rechargeable Battery
For more information, open this spec:
PDF FILE
Need quantities of 15 or more?
Call us at (800) 521-4045 for possible reduced pricing.
The PE12V40 GS Battery has either been discontinued or may no longer be available.
When you order the PE12V40 GS Battery, we may substitute with equivalent or better product.
Scroll down to view
substitute product(s)
below.