5.00/
1 Customer Review
|
Write a Review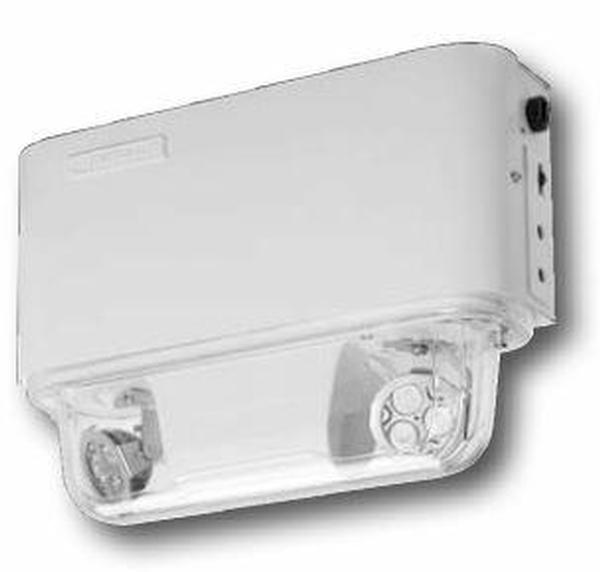 12JAC36-2MI-NEXRF
See
PRODUCT DESCRIPTION
below The 12JAC36-2MI-NEXRF may have either been discontinued or may no longer be available.
When you order the 12JAC36-2MI-NEXRF, we may substitute with equivalent or better product.
Scroll down to view
substitute product(s)
below.
Replacement or Equivalent Products
DESCRIPTION
12JAC36-2MI-NEXRF
12JAC36 2MI NEXRF
12JAC362MINEXRF
For more information, open this spec:
PDF
---
Emergi-Lite Emergency Lighting
*IMAGE MAY NOT REFLECT ACTUAL COLOR OF FIXTURE*
Impressive performance in a decorative compact housing, the JA Series is designed to meet the needs of interior design professionals. Contemporary design is combined with state-of-the-art path a egress illumination in the decorative JA Series.
Specifications
• Rugged steel cabinet with corrostion-resistant undercoating
• Removeable front panel on cabinet provides easy access and allows the unit to be mounted at ceiling height
• Solid-state pulse-type charger - current-limited, temperature-compensated, short-circuit proof and reverse-polarity protected
• Unit comes standard with electronic lockout and brownout circuits
• Sealed dust-proof transfer relay, test switch and LED indicator light(s)
• Choice of sealed lead-calcium or nickel-cadmium batteries
• Dual input voltage 120/277 Vac 60HZ