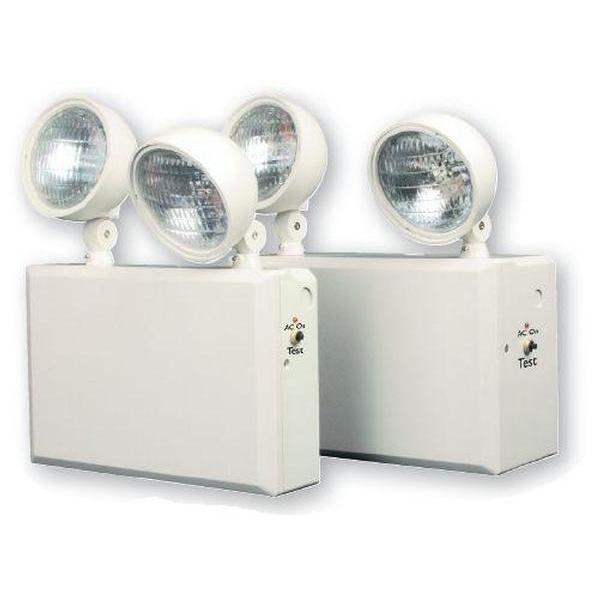 DXR Series Emergency Light
Be the First to Review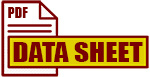 Adjustable, glare-free PAR-Type lamp heads.
6V model offers 7.2W lamps, standard.
12V 50W model offers 9W lamps, standard. 12V 100W model offers 12W lamps, standard.

Dual 120/277 voltage.
Charge rate/power "ON" LED indicator light and push-to-test switch for mandated code compliance testing.
LVD (low voltage disconnect) prevents battery from deep discharge.
6V maintenance-free, rechargeable Sealed lead acid battery.
Internal solid-state transfer switch automatically connects the internal battery to lamp heads for minimum 90-minute emergency illumination.
Fully automatic solid-state, two-rate charger initiates battery charging to recharge a discharged battery in 24 hours.
Knockouts on the back for wall mount.
Side and top knockouts for conduit feed applications.

Injection-molded, engineering-grade, 5VA flame retardant, hight-impact thermoplastic construction.
HTR: Optional internal heater for cold temperature applications.
USA: Substantial transformation assembly in the U.S. complies with "Assembled in the USA" under the Buy American Act.
Need quantities of 15 or more?
Call us at (800) 521-4045 for possible reduced pricing.