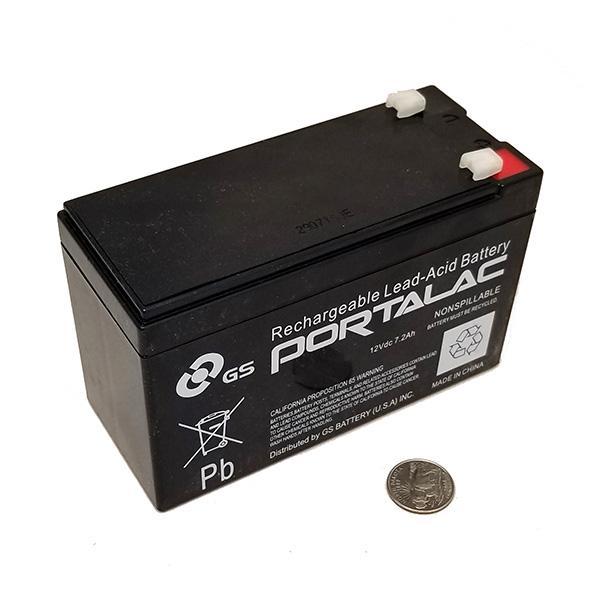 Product Specifications

Nominal Voltage
12 V
Rated Capacity - 20hr
7.2 Ah
Length
5.94"
151mm
Width
2.56"
65mm
Height
3.7"
94mm
Ht. Over Terminal
3.98"
101mm
Weight
5.95lbs
2.7kgs
Terminal
F2
PX12072 GS Battery

5.00/
1 Customer Review
|
Write a Review
Portalac PX12072 Sealed Rechargeable Battery has been discontinued. The manufacturer has recommended replacing with the Gold Top GT12080-HG. When you order this we will send you the GS Gold Top GT12080-GT, also made by GS Portalac.
Need quantities of 15 or more?
Call us at (800) 521-4045 for possible reduced pricing.
PX12072 GS Battery Reviews - Write a Review
WilliamW
- Sep 03, 2020 -
Verfied Purchase

Very happy with the replacement battery.