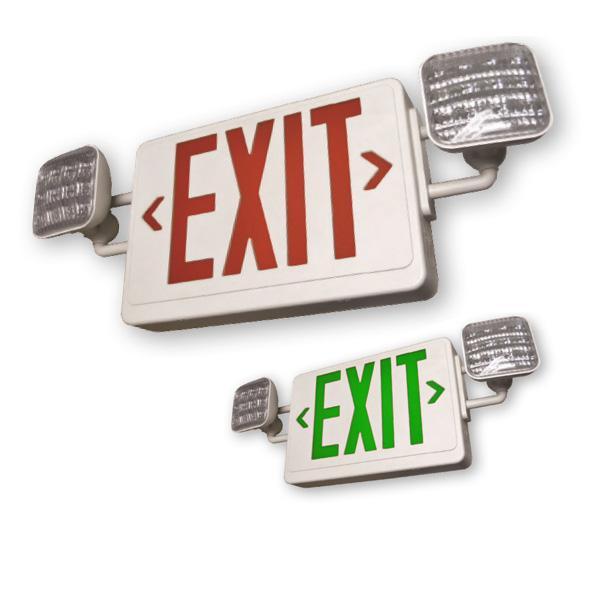 LEDCXTEU Exit Combo

4.60/
5 Customer Reviews
|
Write a Review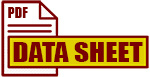 LED Emergency Light & Exit Sign Combination Unit w/ Battery Backup
The LEDCXTEU comes standard with universal single/double face standard.
Long lasting, efficient ultra-bright white LEDs.
High-performance chrome-plated metalized reflector and polycarbonate lens for optimal light distribution.
Adjustable LED lamp heads provides optimal center-to-center spacing. Optional high-lumen heads are available for increased center-to-center spacing.
Long-lasting, energy efficient

Red

or

Green

LED exit sign.
Dual 120V/277V voltage.
Charge rate/power "ON" LED indicator light and push to test switch for mandated code compliance testing.
Long-life, maintenance-free, rechargeable NiCd battery.
Internal solid-state transfer switch automatically connects the internal battery to LED board and LED lamp heads for minimum 90-minute emergency illumination.
Fully automatic solid-state, two-rate charger initiates battery charging to recharge a discharged battery in 24 hours.
EZ-snap thermoplastic mounting canopy included – provides top, or back mount.
HOUSING
Injection-molded, engineering-grade, 5VA flame retardant, high-impact, thermoplastic in white or black finish.
HL: 12-LED heads provide increased center-to-center spacing (1.5W per head).
SDT: Self-diagnostic feature performs monthly, biannual,
and annual tests to ensure reliable operation and meet
electrical and life safety codes.
Five year warranty on all electronics and housing. Batteries pro-rated for five years.
UL listed for damp locations (0°-40°C/32°F-104°F standard).
Meets UL924, NFPA101 Life Safety Code, NEC, OSHA, Local and State Codes.

This item can replace: JLEC,JLEC2RW

Need quantities of 15 or more?
Call us at (800) 521-4045 for possible reduced pricing.
LEDCXTEU Exit Combo Reviews - Write a Review
GeorgeL
- Mar 11, 2021 -
Verfied Purchase

Good product at a great price.
GeorgeL
- Jul 23, 2020 -
Verfied Purchase

Good product, easy to install and priced right.