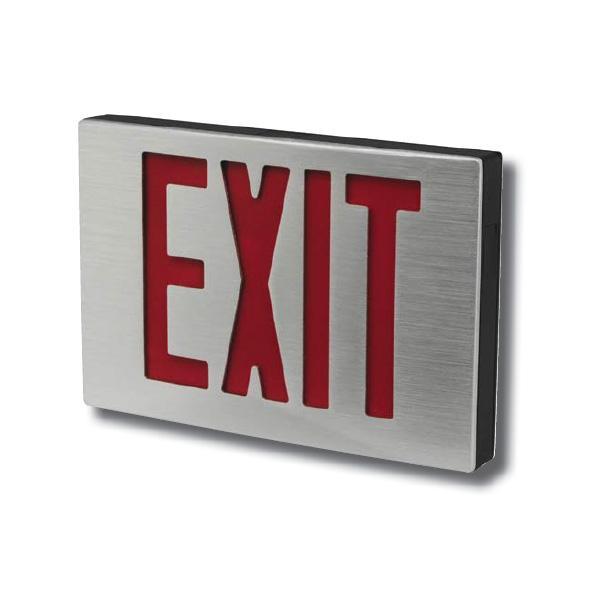 NYKXTEU NYC Approved LED

5.00/
1 Customer Review
|
Write a Review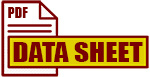 NYKXTEU DIE-CAST ALUMINUM LED EXIT SIGN
Illumination
Ultra bright, energy efficient, long life

Red

LED.

New York City approved

8" EXIT letters.
Electrical
Dual 120/277 voltage.
Charge rate/power "ON" LED indicator light and push-to-test switch for mandated code compliance testing.
4.8V long life maintenance-free, rechargeable NiCd battery.
Internal solid-state transfer switch automatically connects the internal battery to LED board for minimum 90-minute emergency illumination.
Fully automatic solid-state, two rate charger initiates battery charging to recharge a discharged battery in 24 hours.
Aluminum mounting canopy included for top or end mount
Universal K/O pattern on back plate for wall mount.
Premium-grade, aluminum housing (also available in black or white powder-coated finishes).
Field selectable knockout chevron directional indicators.
Unique design allows double face conversion in the field.
Quick-snap face plate closure.

SDT: Self-diagnostic feature performs monthly, biannual, and annual tests to ensure reliable operation and meet electrical and life safety codes.
2C: Dual circuit option on the AC-only unit enables it to be connected to two different (one acting as a back-up to the other) supplies at the same time.
Need quantities of 15 or more?
Call us at (800) 521-4045 for possible reduced pricing.
VARIATIONS

NYKXTEU3RBAEM-SDT-TP-USA
Faces: Universal
Letter Color: Red
Housing Color: Black
Face Color: Aluminum
Battery Backup: Yes
Self Diagnostics: Yes
Dual-Circuit: No
Tamper Proof: Yes
Assembled In America: Yes

NYKXTEU3RBAEM-SDT-USA
Faces: Universal
Letter Color: Red
Housing Color: Black
Face Color: Aluminum
Battery Backup: Yes
Self Diagnostics: Yes
Dual-Circuit: No
Tamper Proof: No
Assembled In America: Yes