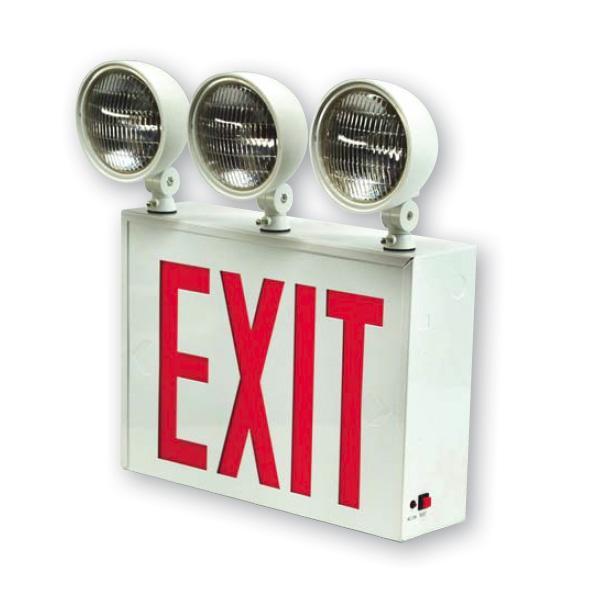 CNYXTE NYC Approved Exit Combo

5.00/
1 Customer Review
|
Write a Review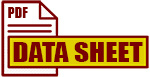 Single Face

Two fully adjustable 12W, glare-free lamp heads

with field installable

3rd emergency lighting head included

.
K/Os provided on sides of unit to relocate lamp heads.
High performance smooth metal reflector and glass lens for optimal light distribution.
Ultra bright, energy efficient, long life

Red

LED.

New York City compliant 8" EXIT letters

.
Dual 120/277 voltage.
Charge rate/power "ON" LED indicator light and push-to-test switch for mandated code compliance testing.
LVD (low voltage disconnect) prevents battery from deep discharge.
6V maintenance-free, rechargeable sealed lead acid battery.
Internal solid-state transfer switch automatically connects the internal battery to LED board and lamp heads for minimum 90-minute emergency illumination.
Fully automatic solid-state, two rate charger initiates battery charging to recharge a discharged battery in 24 hours.
Mounting hardware provided for back surface wall mount.
Top and side K/Os provided for conduit feed applications.
Durable, powder-coated 20-gauge steel construction in white or black finish.
Injection-molded, engineering grade, high-impact, thermoplastic heads.

Field removable steel knockout chevron

directional indicators on exit face.
Need quantities of 15 or more?
Call us at (800) 521-4045 for possible reduced pricing.