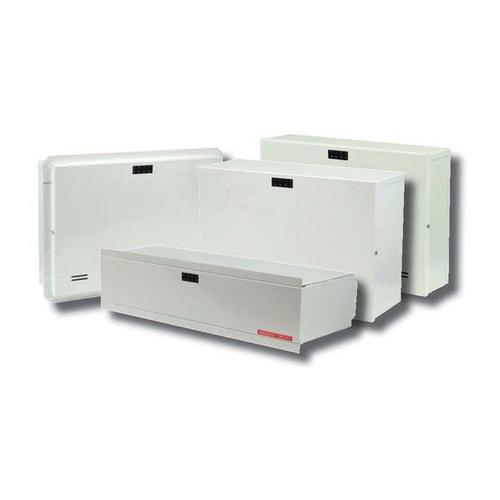 SPS Series Inverters

5.00/
1 Customer Review
|
Write a Review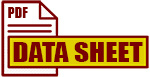 Mini-electrical inverter systems for powering up to 220W/250VA of incandescent, fluorescent, induction or LED
lighting loads. Pulse width modulated (PWM) output design provides clean, 60Hz. sinusoidal emergency power to loads.
Models are available for surface, recessed or T-Grid mounting as required.
ELECTRICAL SPECIFICATIONS
Input
Input Voltages: 120 or 277VAC ±10%
Input Frequencies: 60Hz ±2%
Input Protection: AC Line Fuses
Output Voltages: (60Hz) 120 or 277VAC
Waveform: Sinusoidal (digitally controlled)
Output Frequencies: 60Hz. ±0.3Hz during emergency cycle
Output Distortion: Less than 3% THD (linear load)
Output Protection: Line and inverter fuses
Heavy duty steel cabinet is fi nished in white baked-on powder paint providing scratch and corrosion resistance.
Optional special color paint (-SP) fi nishes are available, consult factory.
Surface Mount (Standard Models): Surface mount models are designed for mounting to walls by means of keyhole slots provided in the back of the unit housing.
Recess Mount (SPS-55/125, SPS-110/125 Only): Recess models provide recess mounting holes on both sides of the enclosure.
T-Grid Mount (SPS-55/125, SPS-110/125 Only): Housing design allows simple drop-in installation between T-grid runs. Safety wires (supplied by others) are required for attachment
to building structure.
220W Available only with 250 VA Rating
Recess Mount Housing, Plenum Rated Ceiling T-Grid Mount Housing only available with 110/125 models.


This item can replace: SPS-55-125, SPS-55-125-S, SPS-55-125-R, SPS-55-125-T, SPS-55-125-SP, SPS-55-125-4C, SPS-110-125, SPS-110-125-S, SPS-110-125-SP, SPS-110-125-4C, SPS-220-250-S, SPS-220-250-R, SPS-220-250-SP, SPS-220-250-4C

Need quantities of 15 or more?
Call us at (800) 521-4045 for possible reduced pricing.
VARIATIONS
SPS Series Inverters Reviews - Write a Review
AnaW
- Nov 24, 2020

Prefect!