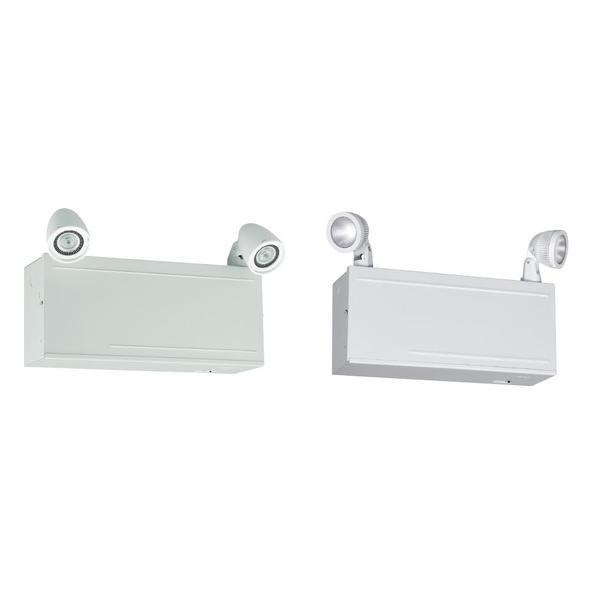 LM Series
Be the First to Review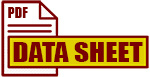 Application
The LM provides emergency lighting for industrial and commercial applications. The LM offers high capacity for higher lamp wattages and remote capability. Offered with 6 and 12 VDC operation and 15 - 130 watts of capacity and multiple optional lamp wattages. The steel housing provides strength and durability.

Construction
LM has two housing sizes. Size 1 covers housing capacity of 15 - 40 watts and has 20 gauge corrosion-resistant steel. Size 2 covers housing capacity of 66 - 130 watts and has 18 gauge corrosion-resistant steel. Standard lamp-heads in injection molded flame retardant, UV stabilized thermoplastic. Aluminum lamp-heads offered as optional. Housing and lamp-heads in white color.

Installation
Mount through universal knock-out pattern to standard electrical boxes up to 4" square. Also mounts to wall surface through keyhole mounting slots. Wiring terminals and fused distribution board located inside of housing for remote head wiring. Pre-stripped transformer leads provided.
Illumination
LM2 provided with 5.4 watt lamps, all other models with 7.2 watt lamps as standard. The LED -03L option offers a 3 watt high performance LED lamp with specific models.

Warranty
Fixture: 3 Years Full, 5 Years Full with Spectron Battery: Lead-Acid Models - 2 Years Full, 3 Years Pro Rata Ni-Cad Models - 2 Years Full, 8 Years Pro Rata

Compliances
UL listed to UL924 Standard UL Damp Location listed (designated models only)


Need quantities of 15 or more?
Call us at (800) 521-4045 for possible reduced pricing.