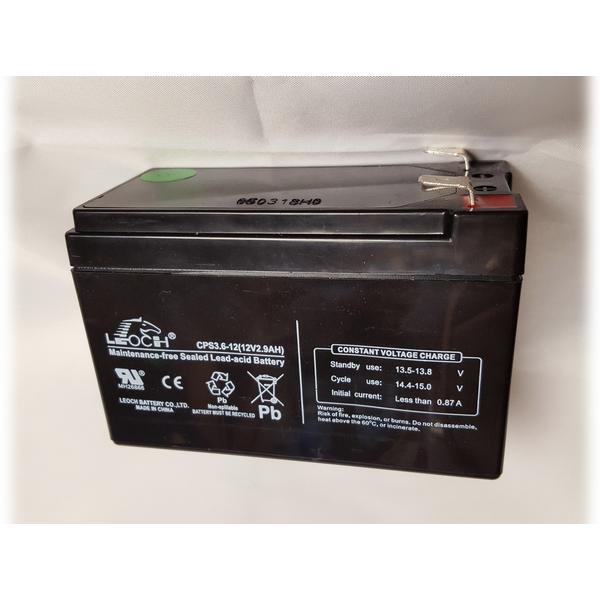 Product Specifications

Nominal Voltage
12 V
Rated Capacity - 20hr
3.6 Ah
Length
4"
102mm
Width
1.875"
48mm
Height
2.5625"
66mm
Ht. Over Terminal
2.75"
72mm
Weight
2lbs
0.9kgs
Terminal
T2/F2
CPS3.6-12 Battery
Be the First to Review
---
12V, 13WPC/15MIN./1.30VPC/25°C
VRLA RECHARGEABLE BATTERY
The B.B. Battery SHR3.6-12 is a replacement for this battery.
This battery is the exact size of the CPS3.6-12 Battery
Need quantities of 15 or more?
Call us at (800) 521-4045 for possible reduced pricing.
The CPS3.6-12 Battery has either been discontinued or may no longer be available.
When you order the CPS3.6-12 Battery, we will substitute with equivalent or better product.
View
substitute products
.