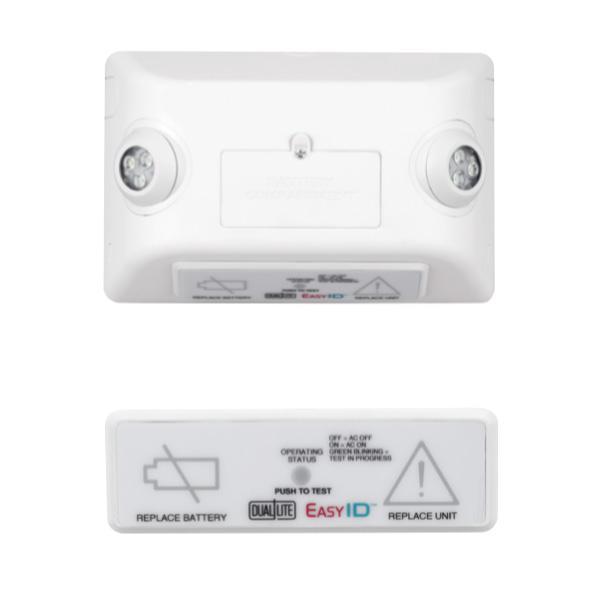 EVHC Series

5.00/
1 Customer Review
|
Write a Review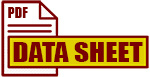 Dual-Lite Emergency Lighting
Application
The EVHC series is a high lumen output emergency lighting unit designed for high mounting height applications. The EVHC Series has a flame-rated, UV stable thermoplastic housing and a lightly textured white or black finish. Integral LED based lamp-heads are fully adjustable. Unit provides a full 90 minutes of emergency lighting. Includes microcontroller based 3-stage charger and Lithium Iron Phosphate (LiFePO) battery. The EVHC accepts 120 through 277VAC input at 50 or 60Hz. The EVHC-EasyID adds a highly visible status panel that indicates a malfunction, or battery needs replacement. This panel works with Spectron self-test, self-diagnostics. The EasyID models also include an easy access battery compartment. The EVHC is not designed for selfdiagnostic operation at 220-240VAC.
Construction
The EVHC series housing and back-plate are made from durable injection molded ABS thermoplastic. Lamp-head front halves are made of die-cast aluminum for thermal dissipation. Back half of lamp-head made of glass filled thermo-plastic. LED lens are made of poly-carbonate.
Installation
Universal mounting template molded in the back plate aids in quick installation. Unit mounts to all single gang and standard 3 ½" and 4" square or octagonal electrical boxes. Conduit entry through a molded-in knock-out at the top center and at the upper half of each side. Fixture includes a battery compartment and door, which allows easy access to the battery assembly and connection for ease of service. Pre-stripped AC input leads provided. Unit may be ceiling or wall mounted.
Illumination
The EVHC series provides bright and uniform illumination and is specifically designed for higher mounting heights above 9'. Coverage provided by 2 integrally mounted lamp-heads using 3 high power LEDs each. The LEDs are located in a specially designed heat dissipating lamp-head, which is fully adjustable. The EVHC6I-WM photometrics are available for download at www.dual-lite.com.
Compliances
Listed to UL924 Standard, NFPA 101, NFPA 70
Damp Location Listed
SKUs in this series: EVHC6, EVHC6I, EVHC12, EVHC12I, EVHC12-06L, EVHC12I-06L, EVHC6-B, EVHC6ID, EVHC12ID-06L
Need quantities of 15 or more?
Call us at (800) 521-4045 for possible reduced pricing.