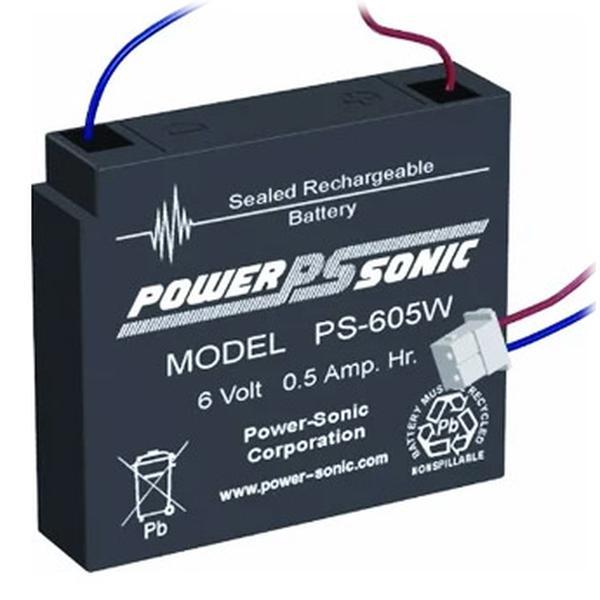 Product Specifications

Nominal Voltage
6 V
Rated Capacity - 20hr
0.5 Ah
Terminal
WL
PS-605 Power-Sonic Battery
Be the First to Review
6V 0.5Ah POWER-SONIC BATTERY
Absorbent Glass Mat (AGM) technology for superior performance.
Valve regulated, spill proof construction allows safe operation in any position.
Power/volume ratio yielding unrivaled energy density.
Approved for transport by air. D.O.T., I.A.T.A and F.A.A. certified.
U.L. recognized under file number MH 20845.
Need quantities of 15 or more?
Call us at (800) 521-4045 for possible reduced pricing.