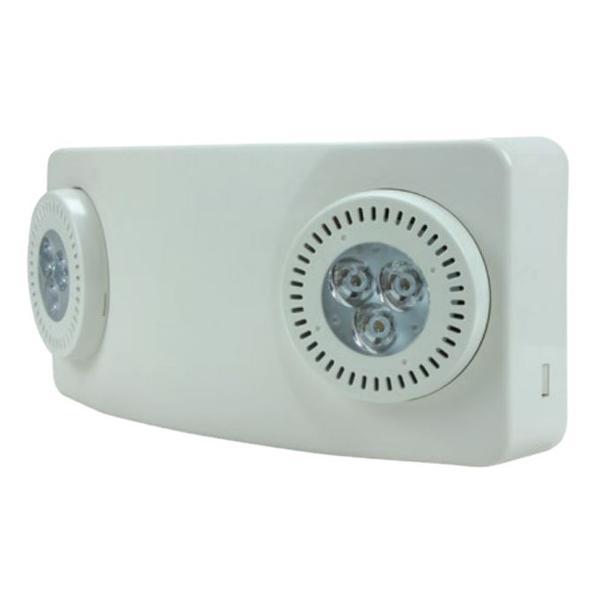 Nfinity NFT Series

5.00/
1 Customer Review
|
Write a Review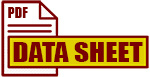 Nfinity NFT Series
The Nfinity NFT Series high-power LED emergency lighting unit provides industry leading 125' path of egress spacing. Suited for larger areas and egress paths such as warehouses, factories, lengthy corridors, large department store retailers and schools. This series eliminates the need for multiple emergency lighting units.
FEATURES
• Superlative optical performance up to 125' spacing (NFT-HO)
• Eco-friendly, long-life, high-density LiFePO4 battery pack
• Injection-molded UL 5VA flame-rated thermoplastic housing
• Standard NFT includes two 2.7W LED lamp heads
• High-output NFT-HO includes two 5.4W high-performance LED lamp heads
• Wall, ceiling, pendant, I-beam and pole mount
• Guardian Self-test/Self-diagnostics (G2) option available
• Remote capability up to 5.4W (Not available with NFT-HO units)
• 90 minute emergency run time, 24 hour recharge time
• Wide input voltage range of 120-277VAC, 50/60Hz
• Standard finishes: Black or White
• Suitable for Damp Locations
• UL 924, cUL Listed
• California Energy Commission (CEC) compliant
WARRANTY
Any component that fails due to a manufacturing defect is guaranteed for five years with a separate three year prorated warranty on the battery. The warranty does not cover physical damage, abuse or instances of uncontrollable natural forces. Manufacturer reserves the right to charge for such repairs if deemed necessary.
CONSTRUCTION
Precision molded unit and lamp housings constructed of UV-stable UL 5VA flame-retardant, corrosion-resistant thermoplastic. Units resist denting, peeling, scratching and corrosion. Tool-less access provided for easy maintenance.
ILLUMINATION
Two fully adjustable, recessed lamp heads allow for maximum light to be delivered to the path of egress. Fixtures are supplied with high-powered LED lamp optics that deliver up to 125' on center spacing (high-output NFT-HO Series) with up to 1100 total lumens output. The standard NFT unit delivers up to 70' on center spacing with 520 total lumens output. The LEDs have an estimated life over 50,000 hours with normal use.
ELECTRICAL
Input
Wide input voltage range of 120 to 277VAC @ 50/60Hz
LiFePO4 (Lithium Phosphate) Battery
Exitronix LiFePO4 batteries are environmentally friendly as well as thermally and chemically stable which makes them one of the safest batteries to use. With an extremely low discharge rate and high-power density the unit is able to provide unsurpassed performance. A fully charged pack will disconnect from the charging circuit, drawing no power. This feature significantly reduces the amount of wasted power when multiplied by the number of units installed. The cells' chemistry allows for environmentally friendly disposal making it one of the "greenest" energy sources available. LiFePO4 batteries perform optimally in temperatures ranging from 0°C to 40°C (32°F to 104°F).
Emergency
The Nfinity NFT Series will operate for a minimum of 90 minutes during a loss of power with a 24 hour maximum recharge time for the battery.
Remote Capable (Option: R - Not available with NFT-HO units)
The R option provides an additional 5.4W of remote capability. Compatible with MLED, RL1 and REN1 LED lamps.
Solid-State Transfer
The unit features a solid-state switching transistor which eliminates damaged contacts or mechanical failures associated with relays. The switching circuit is designed to detect a loss of AC power and automatically energizes the lamps. Upon restoration of the AC voltage, the emergency lamps will switch off and the charger will automatically recharge the battery.
Test Button
Our test button is easy to locate and allows for manual verification of proper operation of the transfer circuit and emergency lamps.
INSTALLATION
A universal J-box mounting pattern and rear keyhole slots are provided for wall or ceiling mounting. Optional I-beam mounting bracket is available for mounting to poles, I-beams or strut metal framing.
OPTIONS
Guardian Self-Test/Self-Diagnostics (Option: G2)
The Guardian circuit continuously monitors the operating condition of the AC power, battery supply voltage, emergency lamp continuity and charging circuit. The purpose of this option is to provide visual signaling in response to a fault. If a failure is detected, visual status will occur immediately via the CHARGER LED and/or the BATTERY FAULT LED. The LEDs will stay illuminated until the fault is corrected.
The Guardian circuit also monitors the transfer circuit as well as performing automatic code compliant testing. The Guardian circuit will perform a 30 second discharge and self-test every 28-30 days and a 90 minute discharge and self-test every 6 months.
CONFORMANCE TO CODES & STANDARDS
The Nfinity NFT Series is UL Listed and meets or exceed the following: CEC, UL 924, cUL (CSA C22.2 No 141-15), NEC requirements and NFPA 101.
Need quantities of 15 or more?
Call us at (800) 521-4045 for possible reduced pricing.