5.00/
2 Customer Reviews
|
Write a Review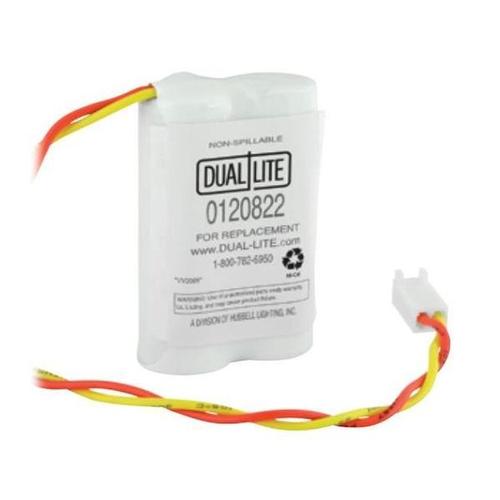 Product Specifications

Nominal Voltage
2.4 V
Rated Capacity - 20hr
0.6 Ah
Length
2.13"
mm
Width
1.14"
mm
Height
0.63"
mm
Weight
0.1lbs
0.05kgs
Cell Type
AA
0120822
See
PRODUCT DESCRIPTION
below
The 0120822 may have either been discontinued or may no longer be available.
When you order the 0120822, we may substitute with equivalent or better product.
Scroll down to view
substitute product(s)
below.
Replacement or Equivalent Products
DESCRIPTION

Battery: 0120822
This item can replace: LN4XRWE, LXURBE, LXURWE, SCDRBE, SCDRBNE, SCDRWE, SCDRWNE, SCSRBE, SCSRBNE, SCSRWE, SCSRWNE, SEDRBE, SEDRBNE, SEDRWE, SEDRWNE, SESRBE, SESRBNE, SESRWE, SESRWNE, CV3REB, CV3REW, CVD1REBN, CVD1REW, CVD2REBN, CVD2REW, 93043817, 93043816

MarcH
- Apr 27, 2021 -
Verfied Purchase

Product was an exact replacement for our emergency lighting, the product shipped fast and arrived the next day.  The item was well packaged.  Would purchase again.
EdF
- Aug 04, 2020 -
Verfied Purchase

The repalcement battery fit right into the light fixture and the connector was a perfect fit. Thanks.