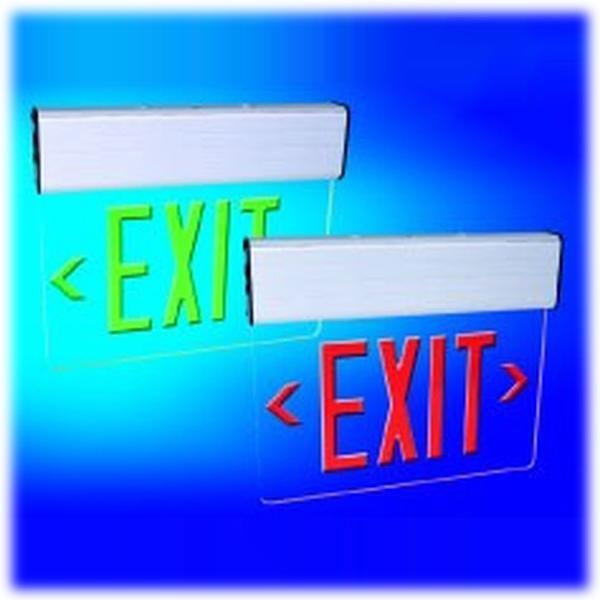 EL-800S LED (Edgelit-800-SR-AL Red)
Be the First to Review
STANDARD FEATURES
HOUSING
• Compact and decorative design.
• Rigid aluminum housing.
• Etched, clear acrylic edge-lite panel.
• Removable directional indicators.
• Letters 6" height with 3/4" stoke.
• Single or double face configuration.

MOUNTING
• Universal (Wall, Side or Ceiling) mounting.

ELECTRICAL FEATURES
ELECTRICAL
• 120/277VAC dual voltage operation.
• Low energy consumption - only 3 watts at 120V.
• LED indicator light and test switch.

LAMPS
• LED lamps are operating in normal (AC input)and emergency (DC input) modes.

BATTERY
• Nickel-Cadmium battery (P/N 17970) delivers more than 3 hours capacity to emergency lamps.
• 24 hours recharge after 90 minutes discharge.
• Low voltage battery disconnection - preventing deep discharge damage to the battery.
Need quantities of 15 or more?
Call us at (800) 521-4045 for possible reduced pricing.
The EL-800S LED (Edgelit-800-SR-AL Red) has either been discontinued or may no longer be available.
When you order the EL-800S LED (Edgelit-800-SR-AL Red), we will substitute with equivalent or better product.
View
substitute products
.