Emergency Lighting for Hospitals
Get the emergency lighting and safety products needed for your Clinic, Hospital or nursing home building.
Hospitals and Medical Centers raise unique safety concerns. Hospitals have strict responsibilities to maintain safety in case of emergency and reduce hazards for patients, visitors, and staff. With many people in one building, chemicals and oxygen present, patients who need assistance in evacuation, and many floors to evacuate, hospitals need clear and well-planned fire safety measures. Our experienced staff will help you assess your medical building's needs and get the products you require.
Safety Recommendations for Hospitals, Clinics, and Medical Centers
Proper Exit Signs and "Nearest Exit" Maps

Emergency Lighting in hallways in case the power goes out

Clear Staff Responsibilities in emergency situations

Smoke detection and Carbon Monoxide Detection, tested regularly

Sprinkler Systems and Fire Extinguishers in place, with staff trained on how to use them

Fire Doors separating stairwells from each floor

Regular safety checks of common fire hazards, such as exit routes through high-traffic areas, emergency exit access, Operating Room safety, trash disposal processes, etc.

Training sessions with Faculty and Staff about emergency procedures
A Fire Risk Assessment will help identify risks in your medical setting, help you remedy those risks, and generate an evacuation plan. Your insurance company generally offers such an assessment.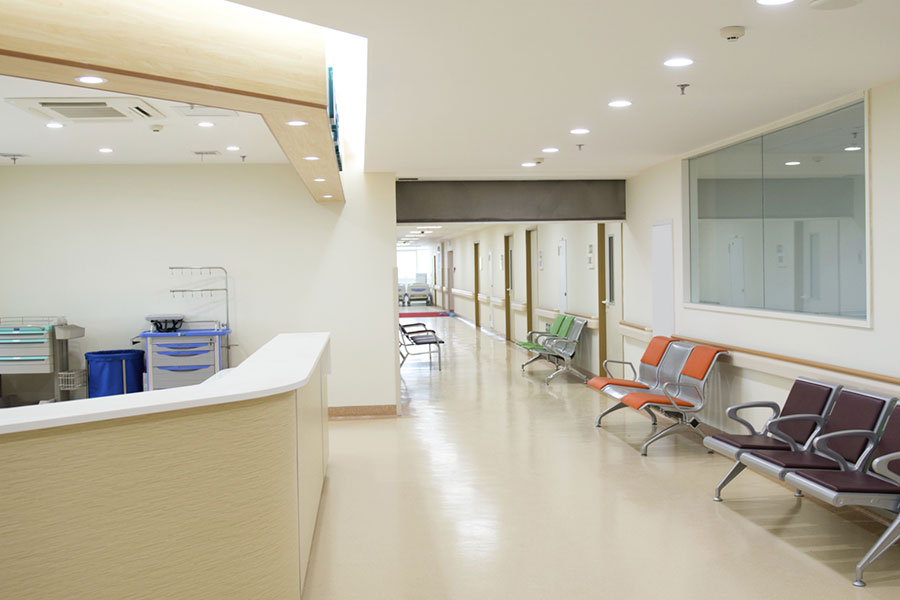 Applications